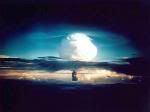 Ooooooh... some times you make me so mad I just want to get sick all over myself. In no way could anyone in my family look this way. There is no way I am related to those sissy nancies Sienfried and Roy Toy.
Do me a favor and build an army. Since I no longer can tell people about all my extreme and extraordinary stunts and triumphs I have decided to declare war upon you Craig T. Satisfaction. Did you see how I did not call you doctor? I did that on purpose. I have started to build my legion of worshippers.

I hope that you have at least one friend, nerd. This time we play for keeps. I ask all of you to swear allegiance, or die by my He-man Sword.